Winchester Guildhall
design by web labs design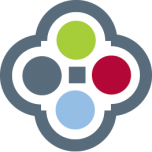 The magnificent Victorian building is one of the largest and most flexible meeting rooms in the UL. Featuring conference and banqueting spaces with 12 flexible venue spaces, the Guildhall offers event spaces accommodating up to 600 delegates.
Using the Events component from the Web Labs CMS, the guildhall lists and take booking for events large and small, transforming the channel shift to self service and income generation.
Tags
Installed Software
Content Master CMS
Create and maintain a professional web presence without the need for specialist skills. Take advantage of the in-built flexibility and modular format to find the right solution for you. Enjoy ease of interface, inter-operability and the guarantee of compliance with professional and legislative standards.
Leisure Bookings
Delight your attendees with a attractive event pages, smooth booking with a booking wizard, payment schedules and e-ticketing.