Customer relationship management built help our partners improve their customer relationships. The Web Labs Bridge CRM application allows organisations to focus attention on individual customers and associates—be they citizens, service users, or anyone else the company or organisation does business with.
Book a demonstration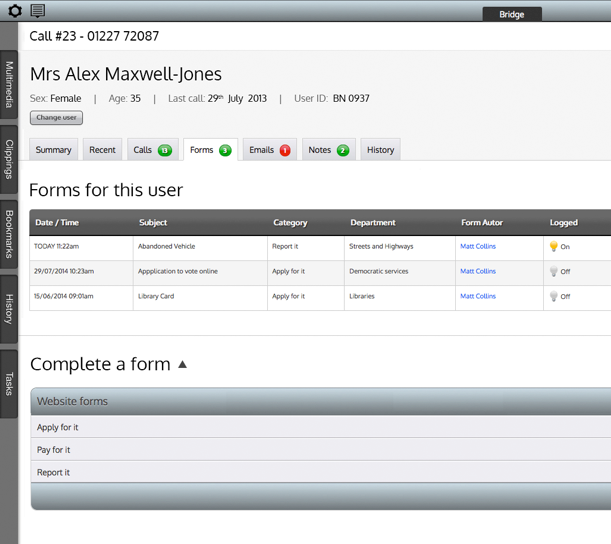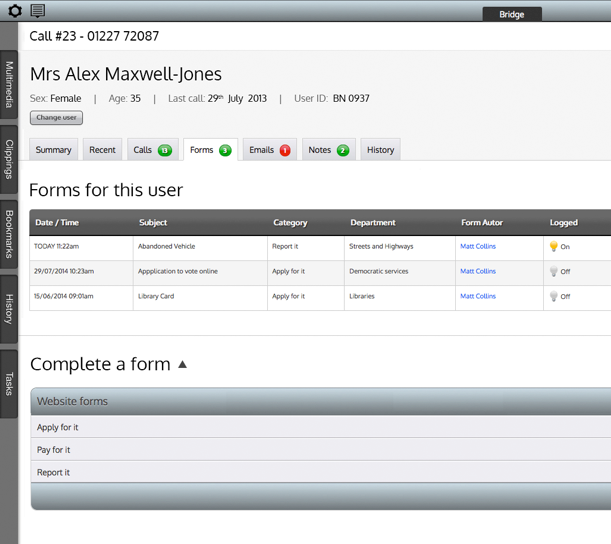 Customer Relationship Management System (CRM)
Streamline services to customers and help the customer service team manage the complex relationship by holding records of all interactions with clients and customers.
Responsive templates
We created a responsive and user centred design, beautifully presented utilising the Web Labs Bridge platform like never before. Web Labs Design can work closely with individual clients to produce unique features to suit your corporate look and feel. Using our library of established wireframe patterns we can develop any design you need.
Dashboard
Secure login with single sign-on and social media integration employing optional two-factor authentication and account protection with two-step verification when needed. Your customers can self serve with a one stop shop dashboard with an array of clear design patterns. Online tasks mean your customers can self serve from any device with a web browser when needed and directly communicate with your staff using dashboard instant messaging.
CDN - Cloud
Geographically distribute the performance of your web based solution with our Azure Content Delivery Network. Opt to boost your enterprise front end layer and your service speeds will be spatially relative to your customers and provide high availability and high performance for every object from text, graphics and scripts, downloadable files.
Secure login anywhere
If you wish to open up your solution to staff on the move or working from home, Web Labs can configure 'Log in from anywhere' for access your solution. No need to be in the office to keep in touch. The Bridge user managment can white list IP addresses for enhanced security for this open policy giving you an accessible on-the-go solution, via your favourite device.
Workflow
Our powerful and fully customisable workflow engine can handle simple or complex tasks with ease.
Integration with third party systems
Rules-based routing
Branching / merging / repeatable activities
Dynamic and flexible allocation of tasks with fallback policies.
Automatic nudge and escalation of interactive tasks to avoid stalled workflows.
Workflow Visual Designer UI
A Single View
Any type of interaction can be registered, collated and displayed so that an agent can see what interactions the customer has had with your organisation. The set of interactions is extensible and allows for any number of 3rd party systems to be integrated so you can see a single view of the customer.
Website CMS connector
Use the powerful rich media publishing features of the Web Labs CMS Content Master, The Web labs CRM extends into a complete content management solution.
Take a closer look...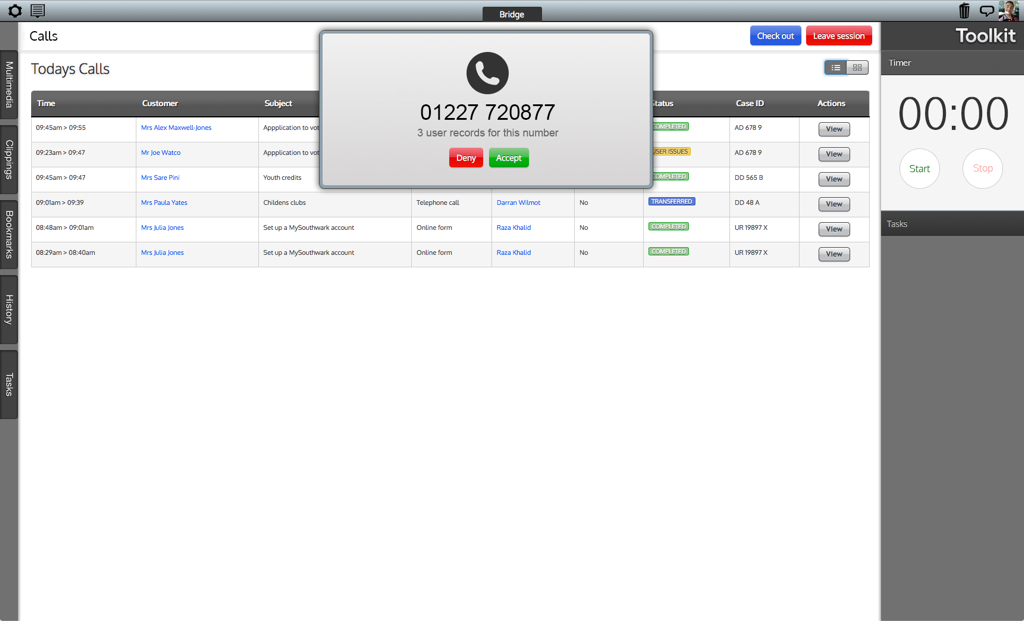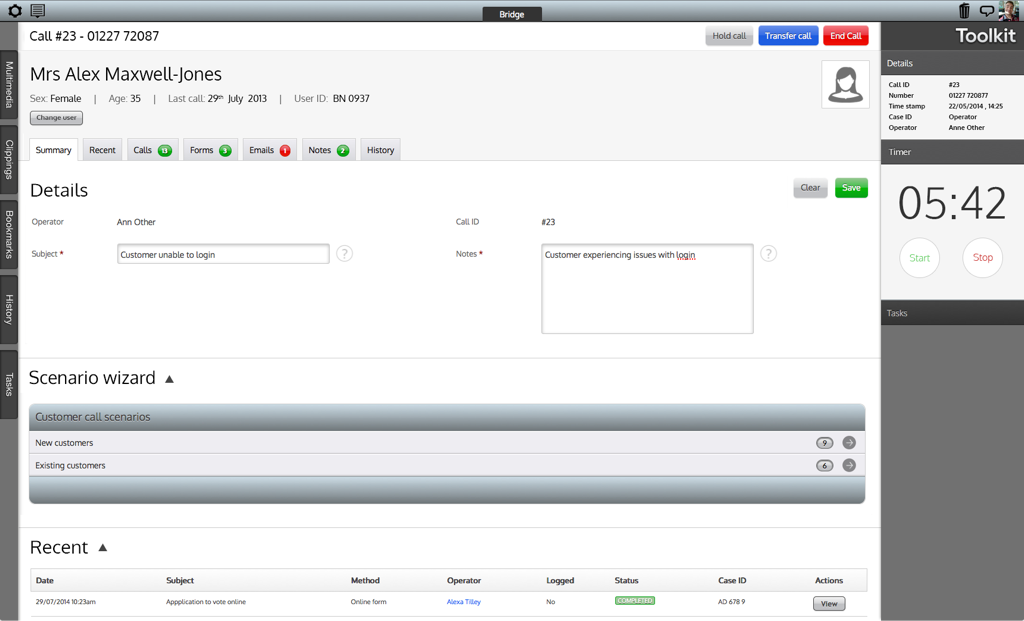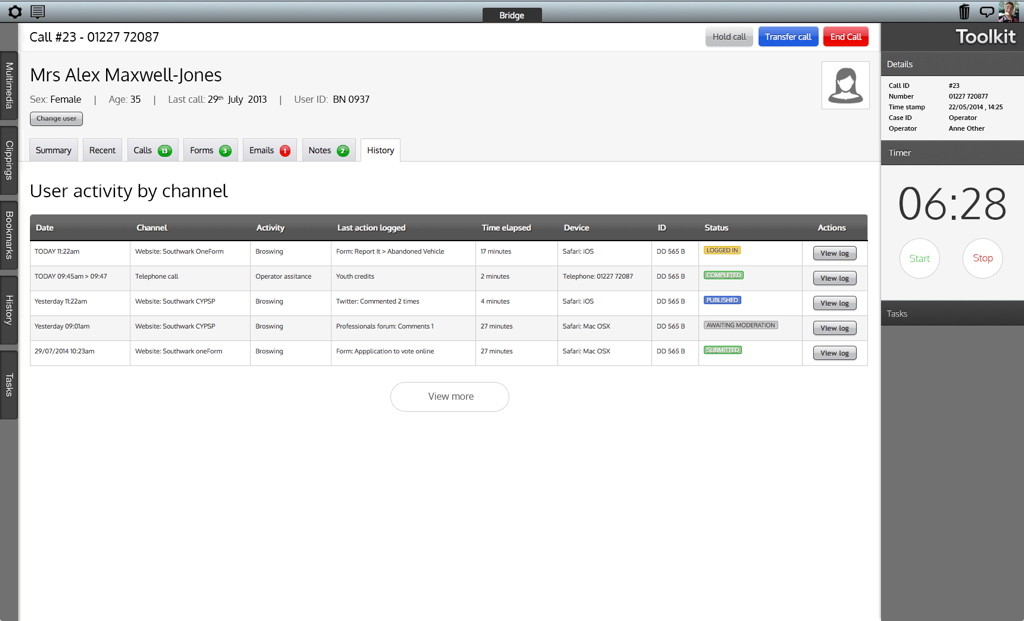 Web Labs offer a great array of API connectors to unify your CRM solution into one interface so that your staff can do what they do best at maintaining and perfecting customer relationships. While other suppliers may offer you the 'off the shelf' Web Labs go way beyond to provide you workflows built around your business, and at the same time won't charge you more than once, or per seat.