CMS design patterns
Choosing the design patterns for your content managment systems template library is one way to clarify what UI you expect in your final web site, intranet, CRM or extranet.
At Web Labs Design we are constantly evolving the way we design for these solutions and add new patterns of reponsive web design layouts regularly to our library. Here you can find the bare bones of the common layouts needed in an enterprise class website. You can use it for reference in one of our one to one design sessions in the early stages of project specification.
Together with your project leader and our senior designers we can narrow down to the final patterns you expect to see in the final product at GO LIVE.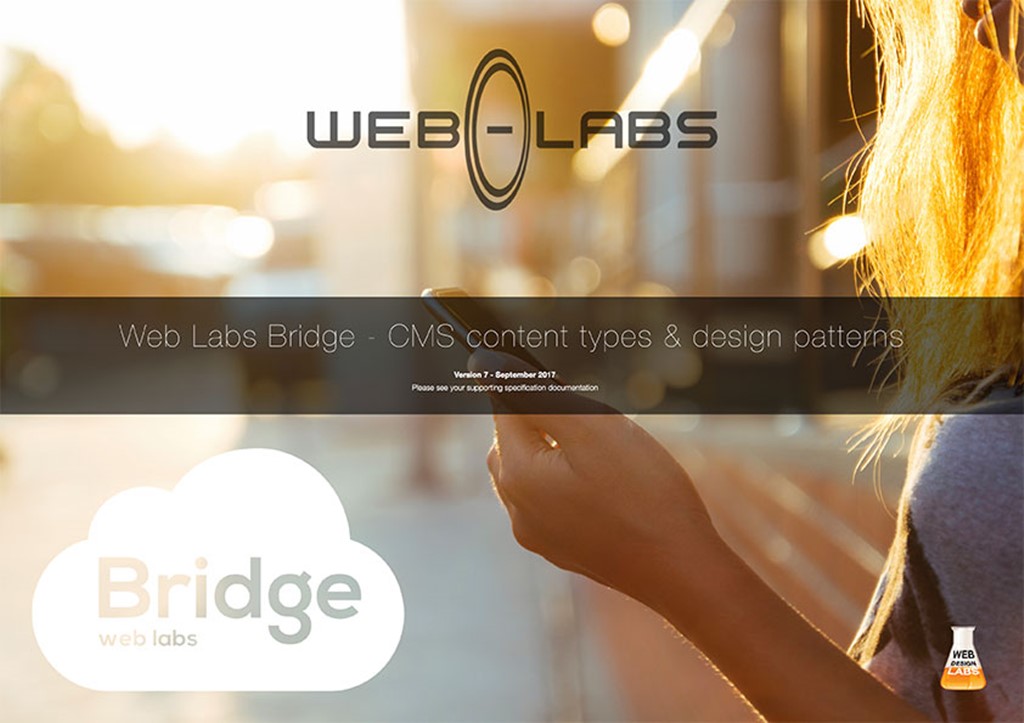 PDF - A4 - 28 pages - 22.5MB
Download PDF
Last Updated: 02 October 2017