Create and maintain a professional web presence without the need for specialist skills. Take advantage of the in-built flexibility and modular format to find the right solution for you. Enjoy ease of interface, inter-operability and the guarantee of compliance with professional and legislative standards.
Book a demonstration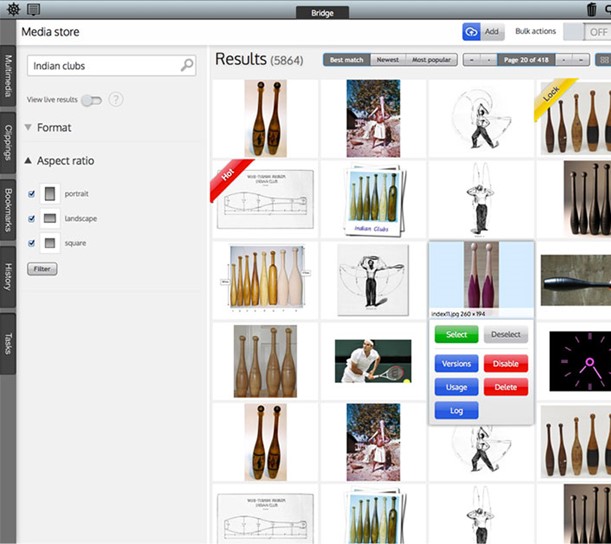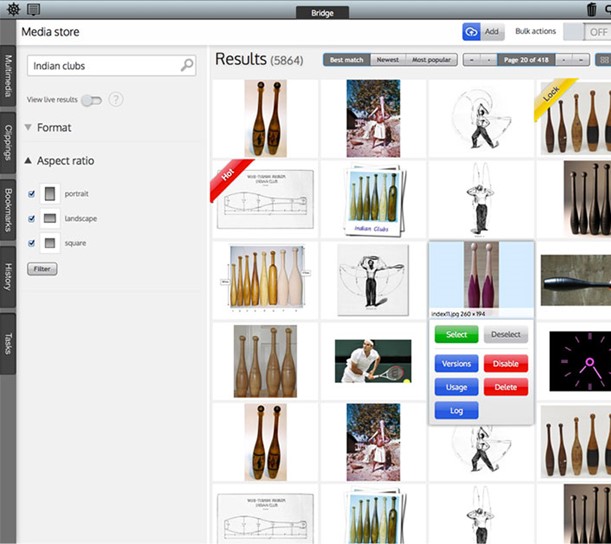 Enterprise Content Management
The website is now for many, the first point of contact between the organisation and members of the public. Whilst seeking economic and easily maintained solutions, organisations are increasingly aware of the need to present a contemporary and professional image to the public through their website. The Content Master Content Management System enables you to develop an advanced, impressive and user-friendly website in a flexible and cost-effective way without the need for specialist IT skills or programming. Its modular format means that you only pay for the features you need, and it can operate across an intranet, extranet and the internet, seamlessly integrating your operations into one secure system. It is engineered in .NET, Microsoft's comprehensive and consistent programming model for building applications, and offers the ability to model a range of business processes, producing an intuitive and visually stunning user experience.
Content Master CMS Features
Flexible web design templating for great UI/UX
Some web based sotware providers require your designers to learn product specific HTML and CSS. This can tie you into an ecosystem of suppliers and HTML standards that may not persist in the medium term. Web Labs prefer not to let the moving standards of HTML / CSS to hold back Web and UI/UX specialists from using what ever quality they prefer. Encouraging your web designers to provide the best UI / UX possible leaves web labs to integrate the best solution available leaving room for flexibility for the future should your design or UI change.
SEO
SEO for your Web Labs solution need not be a 'dark art' subcontracted out to an agency. In fact web labs have been building successfully optimised websites that help business and organisations convert new traffic into transactions for 20 years. When needed our softwares strong structural SEO foundation can be enabled. It ensures that all the technical practices for SEO are there to help achieve your business objectives. Our partners can go a step further with detailed web publishing training should you wish to implement end-to-end online marketing campaigns with Adwords etc.
Publishing
The publishing service is customisable, allowing items to be moved through multiple statuses dictating availability and retention policies automatically.
Dictate when items are published by setting the date and time when it should be available. Similarly you can set an expiry date. Repeat this as many times as you like building up a profile for when an item can be shown.
Themed portals & microsites
Quickly and easily attach custom themes to areas of your website to create distinct portals and microsites with their own homepage, layouts, styles and features.
Media library
The media library offers a variety of advanced options that make web based asset management easy. The Media library has unique asset management capabilities, you can take advantage of the latest innovations in our software that optimises different sizes of responsive images e.g. one for small screens, one for medium, and one for large which will change automatically as the browser demands.
Its also an easy process to have assets post processed intelligently by watermarking, intelligent framing, automatic resizing and web optimisation.
Deeply organise your assets with virtual folders, keywords and other key meta data that can be used to engineer improved website SEO and the effective organisation of publishing when multiple publishers need to work together.
Content delivery network
Geographically distribute the performance of your web based solution with our Azure Content Delivery Network. Opt to boost your enterprise front end layer and your service speeds will be spatially relative to your customers and provide high availability and high performance for every object from text, graphics and scripts, downloadable files.
Workflow
Our powerful and fully customisable workflow engine can handle simple or complex tasks with ease.
Integration with third party systems
Rules-based routing
Branching / merging / repeatable activities
Dynamic and flexible allocation of tasks with fallback policies.
Automatic nudge and escalation of interactive tasks to avoid stalled workflows.
Workflow Visual Designer UI
Advanced preview mode
Your website publishers can preview content before publishing using the advanced preview mode. This feature initialises a preset array of screen sizes for popular devices that can used to test publishing for responsive formats on the fly. It is quick and fun to use, but most of all assuring that web publishing performs as it should, and when it does not, help identify any errors in publishing that may break the design.