Lancaster City Council
design by Web-Labs Design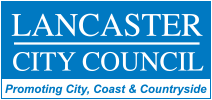 Lancaster.gov.uk was given a responsive website design, with a new look to make it easier and quicker to find the information citizens need. Whether using a smartphone, a tablet, a PC, a Smart TV or indeed any device capable of viewing a web page, the new site serves up a simple-to-use and great user experience (UX).
This project has enabled one part of the new 'digital by default' drive to make it as easy and convenient as possible for people to access Lancaster City Council information and services online.
Lancaster use the microsite theming options to produce exciting sub brands for the sporting and entertainment venues they manage.
New features for 2017/2018 include a citizens portal.
Tags