With our very own in house design studio, we take great pride in designing your website. Having a great website matters as much to us as it does to you!
Book a demonstration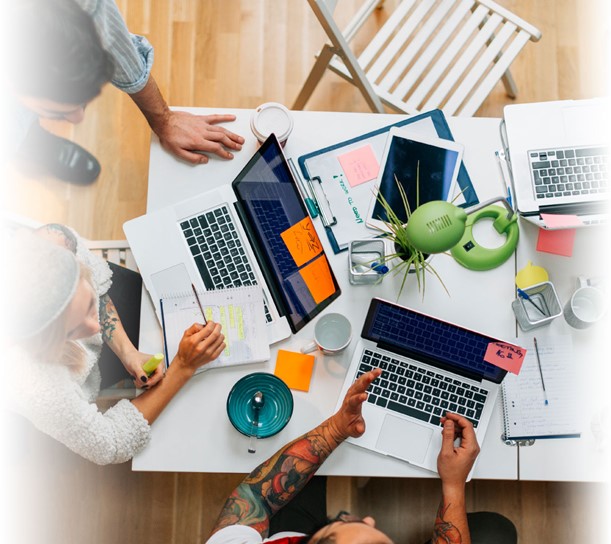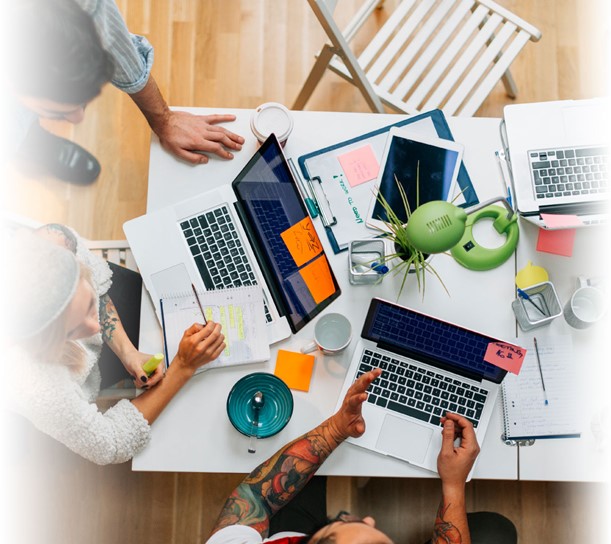 An award winning design team of UI and UX designers
Web Labs design often teams up with Web Labs developers and project management. The web design labs use a design first & mobile first logic as a base of thinking, to help our clients and their customers co-creation of solutions. Our methodology is used to help organisations tackle key strategic issues from their customer's perspective.
Our design first thinking?
Design first type of thinking is rapidly becoming the business logic for innovative business leaders who want to understand, transform and engage and collaboratively co-create with their customers. We use it across our digital projects, as well as helping organisations to introduce design continuity into the digital message into their own teams.
Using design thinking for innovation
Our 'design first' thinking is the perfect methodology for innovation because it helps to discover and then design around unfulfilled customer needs.
Organisations and our clients that are forward thinking enough embrace it to encourage digital transformation. When they are able to, their new services and products are differentiated from their competitors and resonate with innovation.
This is because our process involves our customers from the start of the design process, resulting in improved customer engagement and long term growth!
---
Our design process: Discover, Define, Develop, Deploy
Our design first thinking methodology aims to ensure your customer's voice is heard from start to finish.
Discover your strategic goals
At the start of every project, we run a collaborative session with all stakeholders to ensure agreement across the organisation. By introducing the customer view at this early stage, we set the bar high for the entire project.
Define your customers' needs
With the strategic context established, we can start to uncover unmet customer needs. By understanding what they really want, not what you assume they want.
Develop collaboratively
Customers are at the heart of the design process and that's why we try to involve them in tailoring a solution. By combining this with an organisation's needs, we can design patterns for user journeys with consistent logic.
Through many years of design for web development, we build accurate wireframes in the design sprint which then gives us a step up to build rapid prototypes to test. We recommend user acceptance tesing (UAT) at these at two levels; with your staff and then with real customers then use these events to identify faults in UI and UX before handing over the golden build to development. With serious exterprise projects attention to this step ensures that that valuable development time and the budget is not wasted.
Deployment
Your project will be bulletproof for go live if the design and prototyping is complete. With that we also say 'no website is ever finished - It evolves overtime' as changes and improvements are always valuable.
---
Retain
Making sure your website continues to function and prosper is one of our strenghts. It's a bit like keeping a car on the road with a M.O.T, the tyres need checking, the brakes tested and the insurance maintained. Since we're experts at building enterprise apps, compelling websites, we're also experts in keeping them that way. We're here to play a strategic role in helping your organisation and business prosper and promote channel shift.