The Lights
design by Codeculture limited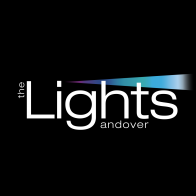 The Lights of Andover has a vibrant site that engages the public and presents a showcase of culturally professional events in the best possible way.
The contemporary Lights theatre features a 249 seat auditorium, a large Arena Hall with outside canopied decking area, a suite of business rooms, a dance studio and function rooms, all complemented by a stylish cafe area and wine bar.
Offering a full professional programme of music, theatre, comedy and dance together with an arts related education and training programme, community group performances, exhibitions and gigs, The Lights website is the go to source for creative activity for the Andover area. The website give audiences all the information they could want about performances online. It promotes upcoming events and plays and showcases conferencing and leisure facility assets.
This is a great example of our event management software in action that proves that a smaller theatre can pack a big presence on the web.
Tags