South Derbyshire District Council
design by web labs design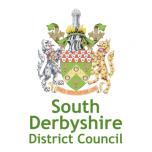 Web Labs design delivered new UX for the citizens of South Derbyshire. A responsive website design with a simpler task orientated navigation and consistent UI patterns that set the slate clean for jargon-free content publishing using Content Master in the Web Labs Bridge.
The new website also provides AAA WACG accessibility features to support those with visual impairments. These features have been introduced as a result of extensive research, usability testing, data analysis and online feedback.
SDDC now get a new (growing) average of 20,000 people visiting our website every month!
As more channel shift based functionality is added this e-gov website will be one to watch in the eGov SOCTIM rankings in 2018.
The new leisure bookings sodtware will be added to SDDC's 'Our Things to do and places to visit' section bringing to life income generation for many attractions and activities that make South Derbyshire such a great place to live, work and visit.
More new features will follow to ensure our website continues to evolve with SSO. This includes introducing a personalised MySouthDerbyshire citizen portal account, strengthening channel shift with local government.
Tags