London Borough of Southwark
design by codeculture limited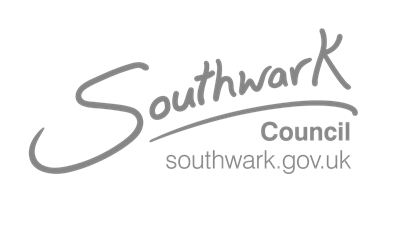 The Transformation Team at LB Southwark reviewed its web site and digital transformation goals and decided that a new approach would be needed to meet its long term objectives.
The transformation goal were to include a Citizens Portal that would provide a better and more personalised service to the customer, reduce inefficient and unnecessary administration tasks and encourage customers to move to more economically efficient methods of communication.
In addition the new system needed to provide a platform to provide one view of the Councils Services and Customers by removing the silos of Directorates information and integrating all data and transaction history into one Corporate System so that further efficiencies can be made, services improved and an element of 'Future Proofing' could be attained.
This system needed to be easily expanded inline with Directorate and commercial needs with further integrated on-line transactions as part of a long term corporate 'Digital by Default' Strategy.
Solution
The London Borough of Southwark reviewed the market for software systems and services that would provide a long term platform for its Digital Transformation Program and chose 'The Web Labs Bridge' a Digital Development and Deployment Platform.
The first consideration was to develop a new responsive corporate web site, however due to contractual and work commitments this was delayed and a decision was made to develop a Citizens Portal. The Content Management System module within 'The Web Labs Bridge' Transformation Platform was used to underpin the web front end which in turn allowed phased development to take place and priorities to be established. In Phase One It was decided to:
Make the Citizens Portal as friendly and easy to use as possible to encourage customers to register - to this end clients were encouraged to sign in with their email and or social media passwords
To provide as much personalised and useful information as possible by integrating with GIS, Education and NHS systems to provide 'my nearest' information e.g. Nearest Schools, Hospitals, Dentist, Local Councillor etc.
To personalise the experience as much as possible by profiling customer visits and providing information akin to the customers interest.
Make the customer experience as efficient as possible:

By making the service available 24 x 7.
To store information about the customer so they do not have to repeat any actions e.g. information captured when using e-forms online previously can be used to pre-fill new e-forms saving the customer considerable time.
To provide a Single Sign On to as many legacy back office systems as possible.
By providing customers with immediate feedback to enquiries and reposts as often as possible.
The 'MySouthwark' citizen's portal was successfully launched with the features planned and was an immediate success with a far greater acceptance and take up by the citizens of Southwark.
Summary
Objectives Achieved
The Borough is delighted that most of the objectives have been achieved namely:
There has been a marked channel shift to mobile phone and the web as the main preferences for residents to communicate with the Council
There has been a reduction of unnecessary administration task and cost
There has been a increase in revenues due to easy to use online booking services being available to the public 24x7
Single Sign On has been achieved into several back office Directorate Systems
The uptake potential for integrating more of the Councils Directorate services on line through one cohesive citizen's portals has been generally slower than anticipated. The delay has mainly been due to there being individual competitive service offerings available to each separate Directorate. It is therefore essential that a Corporate Body (Digital Transformation Board) create and enforce an Enterprise Digital Policy to ensure the Council has a cohesive long term plan to implement one Citizens Portal as a major part of their Digital by Default Strategy.
That given, with the right software, supplier and management team in place a Citizens Portal can be delivered on an economically viable phased roll out whilst ensuring that the Citizens Portal is intuitive and beneficial to the citizens.
Southwark LB are proving that it is not only possible to build a portal that improves customer service but also that one can lower cost and increase Councils revenues without impinging on an existing marketing budgets.
The Bridge is a unique development tool that has allowed LB Southwark to accelerate Digital By Default Initiatives in a structured and economically viable progression. The Bridge enables non IT personnel to perform and manage cross Directorate tasks and functions without compromising either the integrity or security of the DirectoratesDave Dixon, Service Improvement Manager LB Southwark
The LB Southwark citizens portal has been widely accepted by the population and management alike, in addition it has met acclaim from bodies i.e. SOCiTM who commented recently 'In our evaluation of Digital Transformation projects in Local Government the LB of Southwark's citizens portal deserves recognition not only for technical merit but also for its wide acceptance by the population of Southwark'

The success of the project has been brought about by the commitment of the LB Southwark management and project team but also by our choice of supplier Web-Labs their software and services have been excellent always responding positively to our request and coupled with their Agile working and competitive pricing the project has been delivered on time and budget. Sharon Egin - Project Manager LB Southwark
Tags