Milton Keynes Wins Digital Council of the Year Award
We are really pleased to share news that Milton Keynes Council has won the LGC award for 'Digital council of the year: – Digital Transformation and Smart City'. Web Labs are suppliers of channel shift software to Milton Keynes and proud to have helped play part of a collective effort to drive standards for the web forward.
Milton Keynes is the UK's Digital Council of the Year after claiming the prestigious title at the annual LGC Awards.
With a track record in digital services, transformation and empowering citizens and customers to make digital their channel of choice - Milton Keynes were the stand-out winners beating a host of finalists from across all parts of the country.
In summing up, the competition judges said "Milton Keynes Council has a highly articulated digital vision to support both their residents and local businesses, locally and globally. They have shown strong buy-in across the whole council, and their partners should be hugely proud of what they have achieved."
Over the last 5 years, Milton Keynes have worked closely with Web Labs as their digital channel partner - that has seen a number of services from bin collection to an adult social care hub all delivered seamlessly across the Council's website.
By collaborating in this way, Milton Keynes have been able to provide a robust and secure solution - all whilst delivering value for money and efficiency savings.
Key to success has been the Web Labs "Bridge" solution that allows for the cost effective integration of existing legacy and third party systems. Keeping costs low and reducing risks from rolling out new systems, the Council has been able to focus on internal buy-in and transformation with managers and staff.
All of which has delivered an award winning service.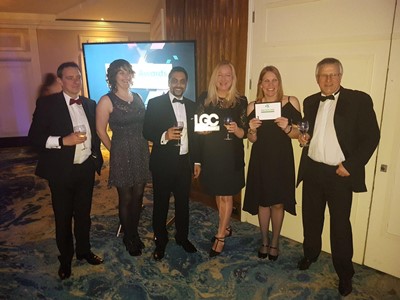 Last updated: 14 August 2018