Southwark Borough Council successfully using the our new Events Software
Southwark council hosts some of the most prestigious cultural landmarks in the whole of London. They support their economy and cultural pedigree with a great events section with listings and more. View the events section on southwark councils website.
Southwark have now submitted their bid to become London Borough of Culture, and web labs have helped on the way with great event management software.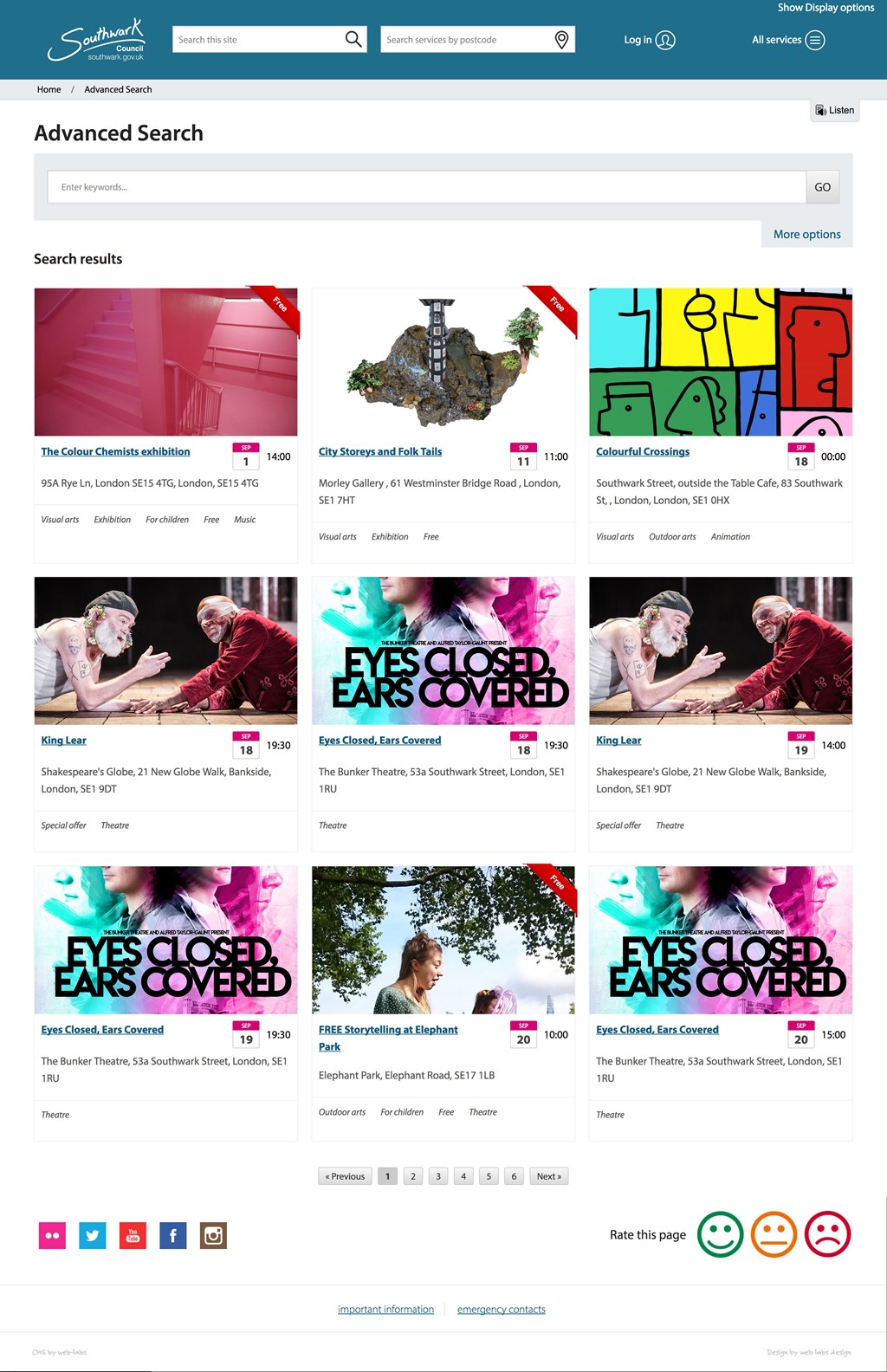 Last updated: 20 December 2017