What's On @ theLights in Andover?
Find out with the weblabs events software! thelights.org.uk
The Lights website "what's on" seciton enables the user to view the upcoming shows and events in a simple and well designed format. The key element is the search feature which enables the user to either search by categorisation or by entering in keywords related to the event they are searching for.
Alternatively the events are shown in chronological order enabling users to see the events that are coming up. Each event will show the synposis behind the event along with the date of the performance and the cost. For the benefit of the user each event will have a ribbon across the image giving a updated status on ticket availability.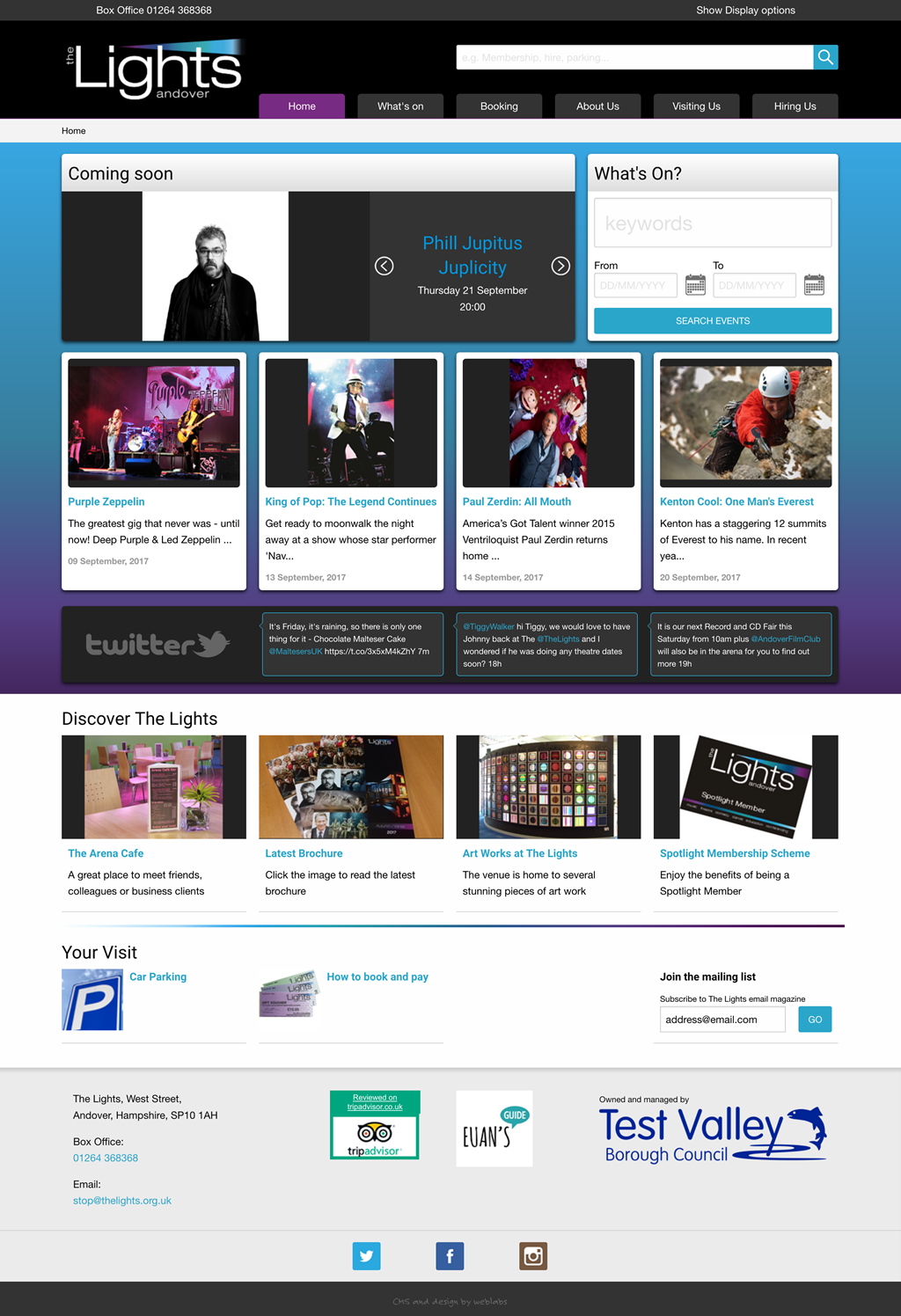 Last updated: 20 December 2017