Flexible Multi-Agency Safeguarding Hub (MASH) software application, built in partnership with Southwark Council. Deployed to support the process management needs of the Multi Agency Safeguarding Hub process.
Book a demonstration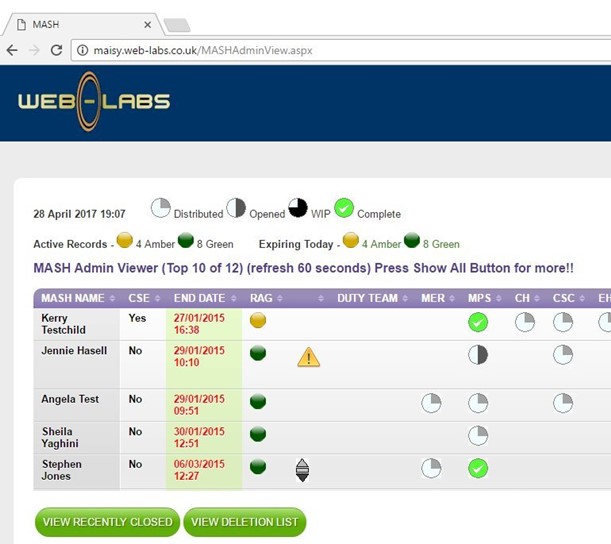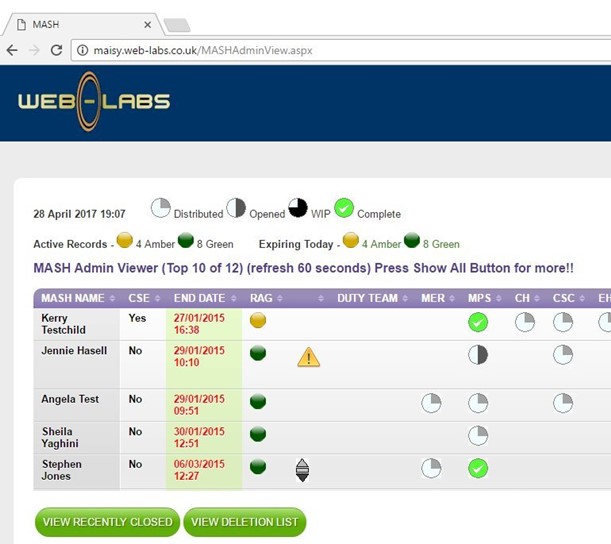 MASH - (Multi Agency Safeguarding Hub)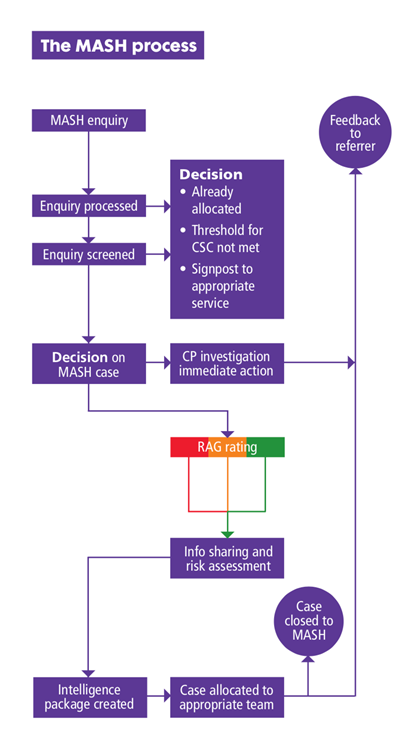 After a high profile child abuse case a few years back a review was carried out and one of the conclusions was that the various agencies involved in the safety of young children and vulnerable adults had not communicated together or if they did it was not in a timely fashion. This is why the MASH initiative was created to use technology and software to address this important issue. However, it was not just about the technology, there were also legal and practical frameworks that had to be addressed between the various agencies involved before the system could be rolled out.
In partnership with Southwark Council who are one of our best customers and who push the Weblabs technology teams to create ground breaking Digital transformation projects we took on the challenge of creating a customised case management system specifically for the MASH project, or as Southwark have named it MAISY.
Who is involved in MASH?
Children's social care (inc: children with disabilities and integrated homeless team)
Youth Offending Service
Police
Probation
Early help service and specialist family focus team
Housing
Voluntary groups (Solace)
Community health and midwifery
Mental health services
Substance misuse
Adult social care
How does the System work?
A team of trained staff screen incoming requests for concerned parties and enter into the secure MASH system.
A manager will assess if it needs to go through the MASH process or redirects to other departments for processing.
Once chosen to go through MASH, the Manager enters all the information they have about the case, sets a priority colour, a RAG rating, and assigns the agencies that information is requested from. The RAG ratings are Red = 4 hours, Yellow = 24 hours and Green = 72 hours.
Once launched as a MASH process all of the teams from the Agencies added to this MASH are alerted to supply as much information as they can confidentially in this encrypted system.
A screen in the MASH room displays the status of all the active cases and shows for each case the status of the information response. So grey means agency is alerted, black means request has been opened and is work in progress and green means the information has been entered securely into the MASH system.
Once all icons are green the MASH manager can then make a decision on what action to take following the information received in a timely fashion.
Records and reports are supplied which show performance for the system and the agencies to encourage meeting the deadlines of the RAG rating system.
We are proud to be a part of this and would love to talk to your team about this great software.