South Derbyshire Council launches new transactional website
South Derbyshire Council has a great new transactional website for the citizens of South Derbyshire:
The objective with this website is to provide the residents of this Council an informative and interactive service allowing the user to perform numerous tasks online in a simple and efficient way. The website site is fully responsive for all devices.
If you wish to apply, report, request or pay for a service, SDDC have more than 65 easy to use online forms. They've also introduced a new save and reload feature allowing users to save their uncompleted forms, create a login and a password and use that to come back at a later date to complete and submit their online form.
Innovative new tools such as online mapping have been designed to enhance our user experience. GIS address search at the top of the website to find out more about local services, including bin collection dates and nearby planning applications.
Read more details about the project here on our case study page.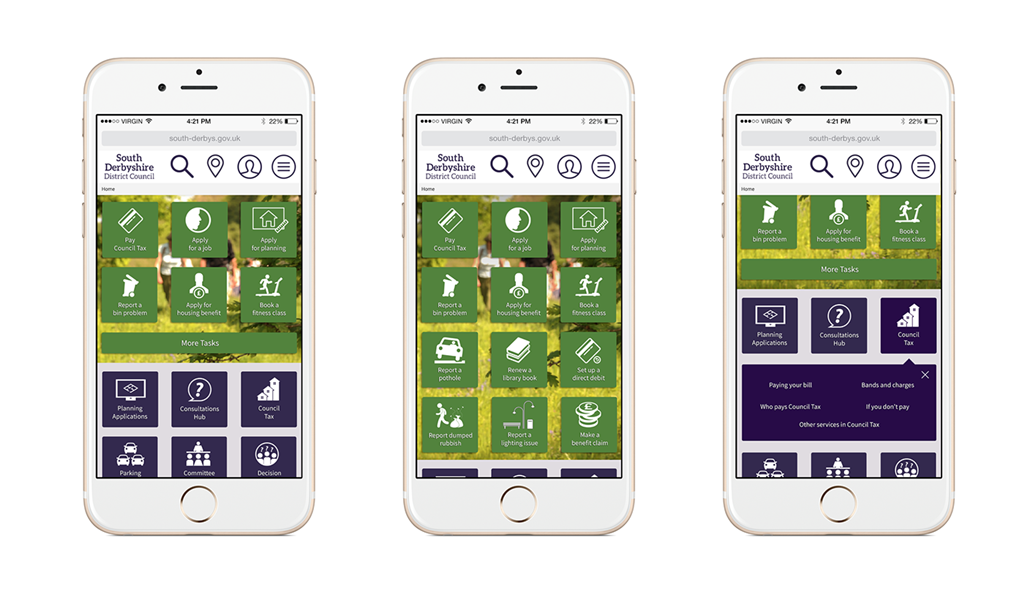 Last updated: 20 December 2017