MK microsites
design by Milton Keynes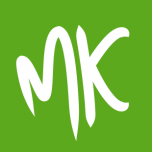 Micro sites can be built effectively with the web labs bridge CMS microsite theming system. Using a in-site header and footer configuration MK have built many micro sites within the MK brand for many organisations that exist under the city council funding umbrella. The advantage of the theming system over a satellite web site structure means quick deployment of websites with access to a shared array tech like the directory search on the MK local offer microsite. The potential for cost savings is not to be underestimated and a compelling case for large councils to consider the web labs bridge as the website deployment strategic platform.
Our partner MK continues to publish micro sites for small organisations devolving a powerful website presence to groups that sometimes could never afford a powerful online presence.
Tags
Installed Software
The Bridge
The Digital Transformation, Development and Deployment Platform that builds on the power of self-service channels to deliver a single customer view, improving customer service, increase revenues and realise measurable cost savings.
Content Master CMS
Create and maintain a professional web presence without the need for specialist skills. Take advantage of the in-built flexibility and modular format to find the right solution for you. Enjoy ease of interface, inter-operability and the guarantee of compliance with professional and legislative standards.